All TrackIt devices require a subscription to our Monitoring Service.
Charges will begin after your 14-day free trial.
Start Tracking Now
or download our app on any iOS or Android Device



Our LTC battery can last up to 7 years!
Upgrade your battery now!
Our TrackIt Anything model is a compact, rugged GPS tracking device that has been engineered for tracking just about anything. It can be used on containers, trailers, bins, and any other item where extra-long battery life is required without sacrificing the frequency of updates and performance.
Features:
Rugged IP-67 rated housing is UV stable and can be mounted on assets exposed to rain, dust, and marine conditions
Works anywhere in North America where LTE-M1 coverage is available
Enough memory to store weeks of data when out of cellular coverage
Standard batteries included, offers a 3 to 4 year life expectency
To maximize battery life, Trackit Anything is designed to report in once daily when not moving.
The TrackIt Anything is designed to track any non-powered asset. With no wires and an extended battery life you can set it and forget it!
FEATURES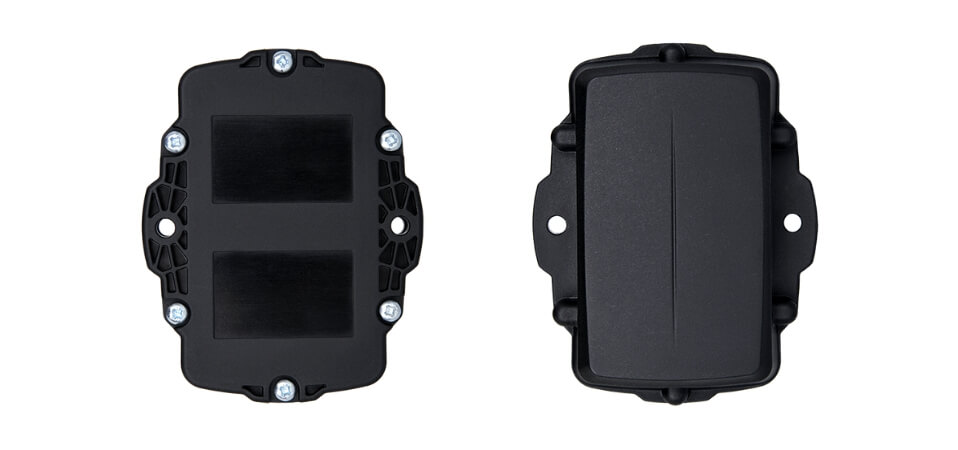 REPORTING: By default, TrackIt Anything is set to report once a day whether it moves or not. Using it's 3-Axis Accelerometer, the device will "sleep" to conserve energy while not moving. It will "wake-up" whenever movement is detected. It will report in at the beginning of a trip, record location every 2 minutes, and upload every 30 minutes. This configuration can be adjusted if required, but may affect battery life.
COVERAGE: TrackIt Anything works anywhere in North America where LTE-M1 coverage is available. If the unit fails to receive cellular connectivity, it will store its GPS coordinates with corresponding time stamps and upload to the Rangetel software when it reaches coverage again. The massive onboard flash memory has the capability to store more than 10,000,000 data points.
HOUSING: IP67 Rated housing ensures the device can withstand fine dust, high pressure spray, submersion for 30 mins in 1m of water, and extreme temperatures (LTC Batteries recommended for extreme temperatures). Designed to achieve a minimum footprint and maximum strength and tolerance without compromising antenna performance.
BATTERY LIFE
TrackIt Anything works with the new Cat M1 networks and is built with ultra low power hardware. Combined with Rangetels advanced software, this unit is designed to outlast all other tracking devices on the market.
At the bare minimum we recommend using Energizer Ultimate Lithium batteries (included); 3 to 4-year life expectancy. With each report in, battery level is reported so you can be alerted to when you need to change the batteries. With optional LTC Batteries; up to a 7 year life-span.
SPECIFICATIONS
DIMENSIONS (L x W x H): 108 x 86 x 31 mm or 4 1/4 x 3 3/8 x 1 1/4 inches
FLASH MEMORY: Enough memory to store weeks of records. Data is sent to the server immediately but if the device is out of cellular coverage there is space to ensure data is saved.
ACCELEROMETER: The 3-axis accelerometer allows the device to 'sleep' in an ultra-low power state yet still wakeup when movement occurs.
MODEM: uBlox SARA-R410M Modem operates on all major global LTE-Cat-M1 and NB-IoT bands. *Our units are configured to only work on the Cat-M1 networks. These new low-power networks are specifically designed for IoT applications, providing greater battery life. Supported LTE bands: 1*, 2, 3, 4, 5, 8, 12, 13, 18, 19, 20, 25, 26*, 28 (* roaming bands).
GPS/GLONASS: UBLOX EVA-M8 - Concurrent GPS and GLONASS tracking. 72 channel high sensitivity receiver: -167dbM industry leading tracking performance.
LOW NOISE GPS AMPLIFIER: GPS Signals are boosted by a special low-noise amplifier (LNA). This allows operation where normal units will fail to receive GPS signal.